We started out in 1979 as a small door-to-door waste company called Wade Refuse, with just 20 employees. It might have been a small company, but it was one with big ideas, and even bigger goals.
In 1990, Wade Refuse was renamed to EnviroServ Industrial Waste Management, and to EnviroServ Waste Management seven years later. Today we employ 2170 people in South Africa and in Africa.

Some of our important milestones along the way include the commissioning of Holfontein in 1990, our first H:H landfill which today remains a best in class facility. The establishment of our accredited laboratory at Meadowdale that same year also set us above our peers. We became the first waste management company to list on the Johannesburg Stock Exchange in 1996, and in 2004, the first to operate across sub-Saharan Africa, opening an Angolan depot. Our sustainable empowerment programme for our drivers, the owner driver programme, has been running since 2010, and last year, we were proud to achieve an industry-leading B-BBEE Level one rating.

One of our most recent highlights was in September when Minister Creecy uplifted the suspension at our Shongweni Landfill, the result of three years of hard work to remediate this site.

While the name of our business has changed over the years, our values of Collaboration, Diversity, Innovation, Integrity, Passion and Quality have remained steadfast over the years. The company was founded by forward thinkers with a social conscience, and these are the kinds of people we still employ. As we look towards the next four decades, I must pay tribute to our Board, Leadership team and our staff at the depots around the country. A company is only as strong as its people, and I would like to thank them for their dedication to raising the waste game.

Finally, thank you to our customers for your ongoing support over the years and we
look forward to growing our relationship.


EnviroServ retains Level 1 B-BBEE rating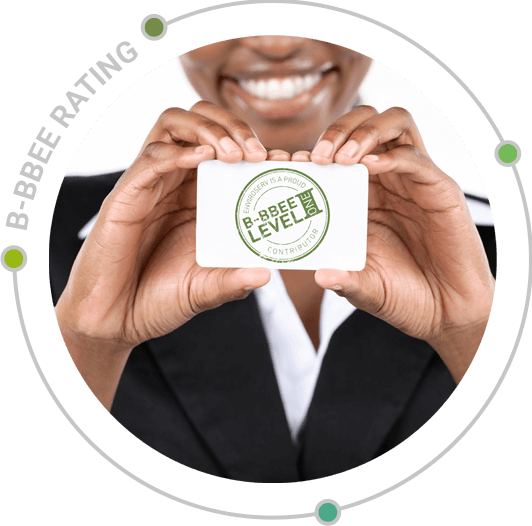 Last year we had the pleasure of sharing the news that EnviroServ had achieved an industry-leading Broad-Based Black Economic Empowerment (B-BBEE) Level 1 rating in under the generic amended B-BBEE Codes of Good Practice. We have retained our status this year and this achievement is more than just a status for us - it talks to our ongoing commitment to transformation in our industry and the country.

In addition, our Level 1 status positions us as a service provider of choice for our customers, who like us, are actively seeking to do business with empowered companies. This means that our customers are entitled to 135% BEE procurement claim of each Rand spent with us. EnviroServ is also 40.45% black owned and 33.29% black women owned.

It is not enough for us to merely have a superior BEE status, what matters is most is how we use it to add value to stakeholders in our value chain. We're very proud of our top B-BBEE status and remain committed to ongoing development and growth, so that EnviroServ will always be our clients' waste management provider of choice.

Please view our certificate on our here.