EnviroServ believes that to change our beautiful country for the better, we all need to play our part and have rolled up our sleeves to make a difference to the quality of education in the country's public schools.
In 2019, we partnered with two schools and stakeholders around our Aloes landfill site in the Eastern Cape, and our Shongweni Landfill site in KwaZulu-Natal respectively, donating money towards educational programmes.

The partnership bore fruit, with Vulumzi Senior Secondary School in Port Elizabeth improving their matric pass rate from 64.9% in the previous year to an impressive 82.9% in the 2019 examinations. This is thanks to EnviroServ's R20 000 donation towards the school's educational matric camp, which sees extra classes given from before final exams until the last paper is written.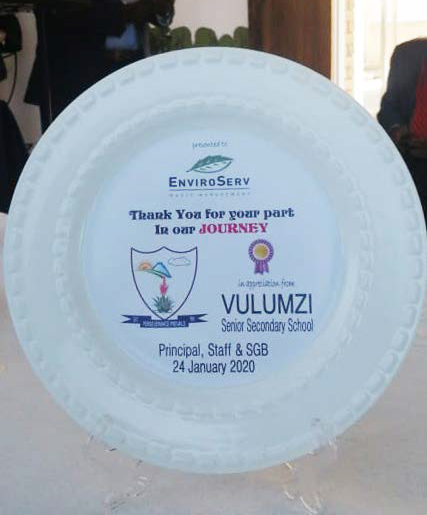 This was presented to EnviroServ by Vulumzi


Wozamoya High School near Durban saw a drastic improvement, improving their pass rate from 64.5% in 2018 to 91.7% a year later. We donated R40 000 towards the school's winter and spring school programme where learners are tutored to assist with
achieving these results, and would like to salute the efforts of all.

Njabulo Nkululeko Phakathi, a community leader from Ntshongweni wrote to EnviroServ saying: "On behalf of the community leadership, we wish to pass our gratitude to you and your team at EnviroServ for supporting our projects (winter and spring school). On
the progressed team that we were teaching, we managed to get a few distinctions. Without your support, we would not have been here."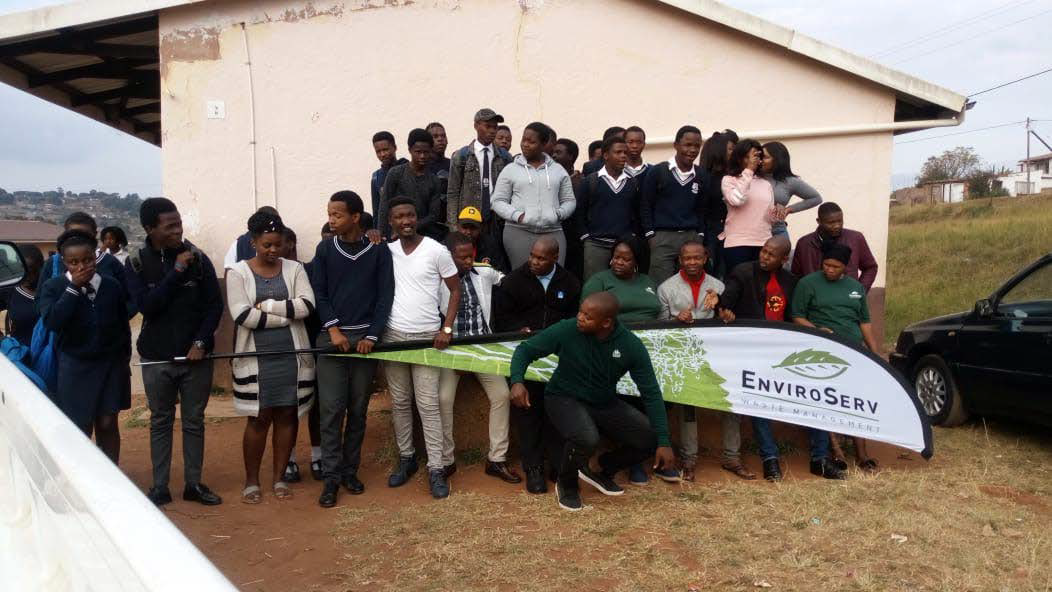 Wozamoya...
We are an organisation with a conscience and are privileged to be able to assist the communities in which we operate.