5 February 2023 was a day full of smiles, pride and joy in Motherwell, Eastern Cape. Residents of Ward 59, one of the wards adjacent to the Aloes landfill site honoured and celebrated the achievements of the matric class of 2022. The celebratory event was held at Khulile Primary School.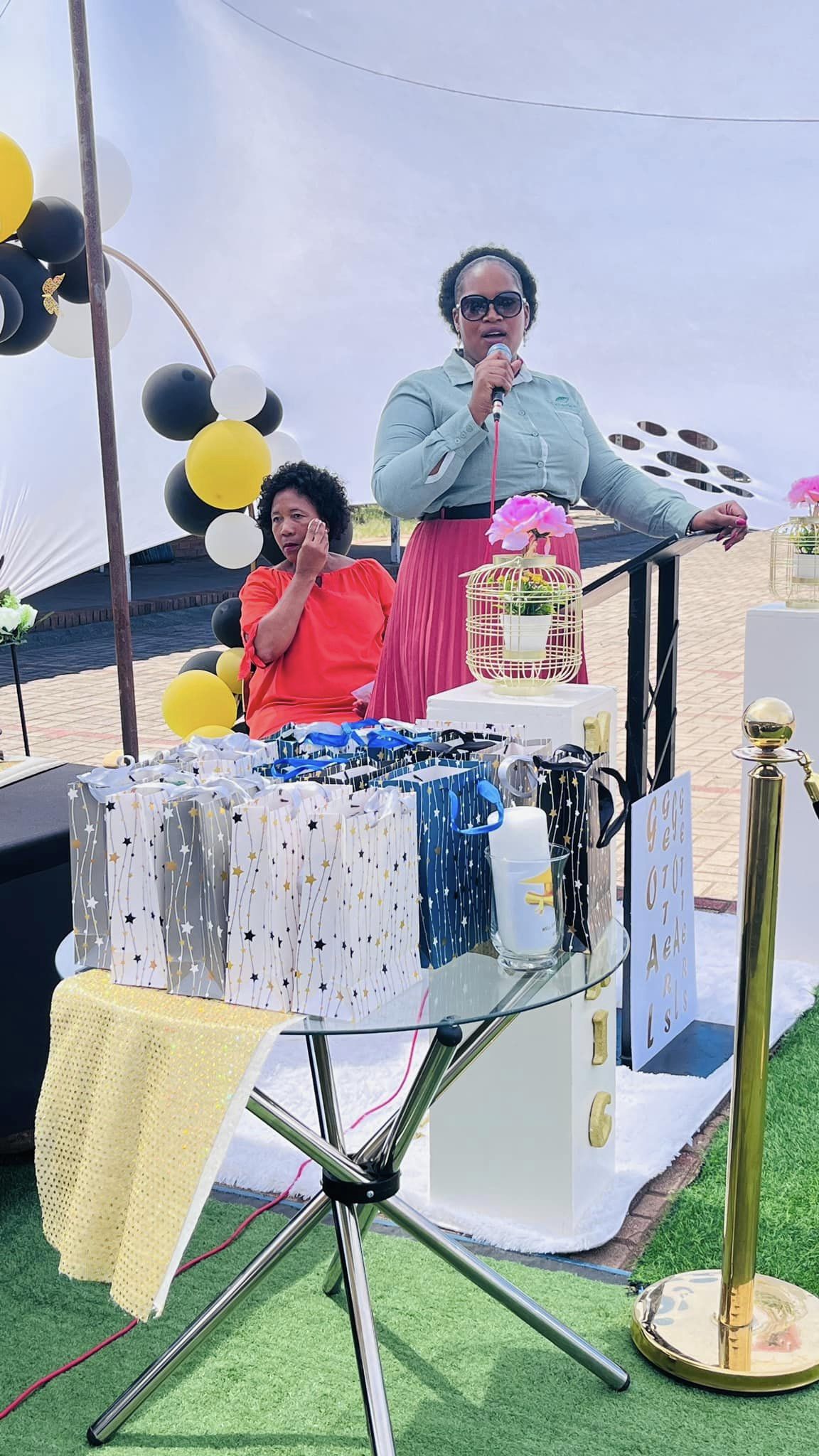 There are 2 High schools in Ward 59 which both performed well. Vulumzi Secondary School, an EnviroServ beneficiary school achieved 81, 9% pass rate and Cingani High achieved 86%.
Community members saw it fit to celebrate all learners within Ward 59 who sat down for the 2022 exams. It was a grand affair, with each speaker urging the youngsters to focus on their dreams and to continue putting in the work to ensure that their dreams are realised.
Local community stakeholders flocked the event, and amongst them were EnviroServ's Community Liaison Officer for the Eastern Cape region, Zingisa Mabangula, as well as Cllr Matenjwa of Ward 59.
Zingisa had an opportunity to speak and in addition to motivating the learners, she shared opportunities that are available to them, including Learnership opportunities.
Cllr Matenjwa motivated the young people as they are now pursuing various fields of study, he emphasised that education remains the key to success. He thanked EnviroServ's commitment and contribution to Ward 59 and communities at large.
By: Zingisa Mabangula
Community Liaison Officer for the Eastern Cape region