July is when South Africans are called upon to celebrate the legacy of former president Nelson Mandela by doing good.

While EnviroServ does good on a daily basis, we take this month in particular to highlight some of our efforts towards building a better South Africa.

Earlier this year we received a request to partner with the community of Phomolong in Thembisa in curbing crime. Businesses, local community stakeholders and the Phomolong CPF approached us and requested that we assist them in their attempts to decisively address crime plaguing the community. They were interested in making the community safe for all.

We applauded the idea of ordinary South Africans finally taking a stand on issues impacting them.

The CPF has been patrolling this section of Thembisa on a daily basis despite limited resources. This lack of resources has not hampered them from doing their work though, they are driven to see safer streets. A total of 28 patrollers work in shifts for 24 hours.

EnviroServ contributed two way radios, reflector jackets, boots, and other necessities in order to enable the CPF to be effective. The handover took place on Tuesday, 13 July 2021.

This will allow the women to get up early in the mornings and catch their taxi's to work without falling victim to criminals.
In the interest of healthier neighbourhoods: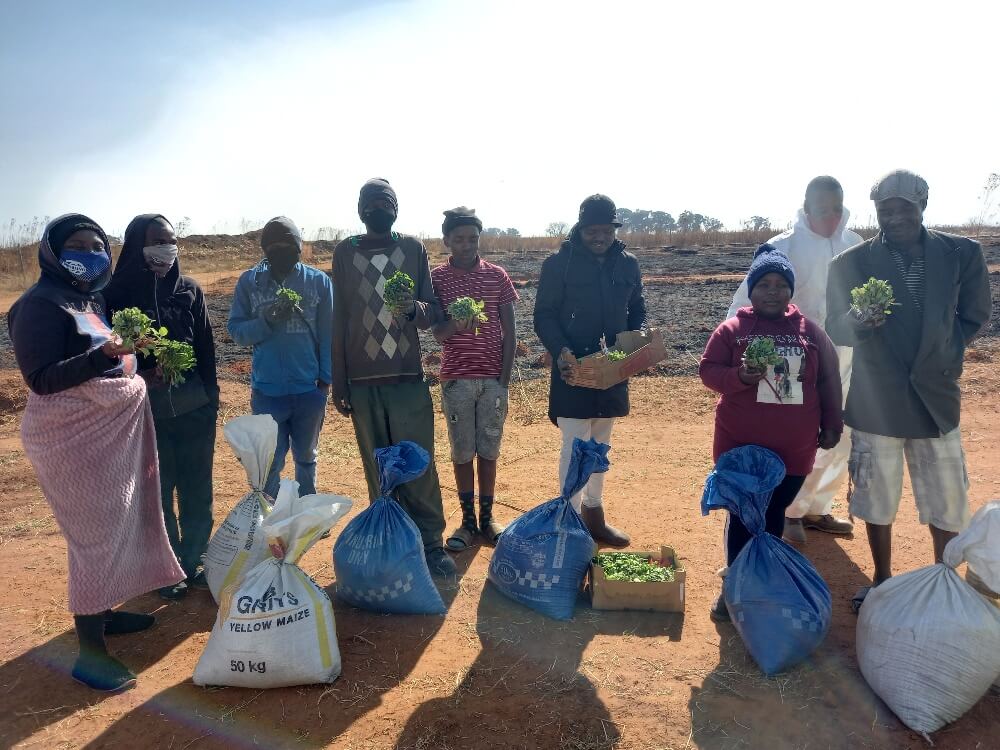 There are families that go to bed without a balanced meal. Where possible, EnviroServ tries to address social injustices such as these.
Thus, EnviroServ last month donated 3 000 vegetable seedlings and bags of manure to the Holfontein communities. Each household was given 100 seedlings and a bag of manure to assist in establishing their own gardens. Community leaders were thankful to EnviroServ for ensuring that community members adjacent to the Holfontein landfill site now have the ability to grow their own food.
Ordinary community members were overwhelmed with emotions as they accepted the unexpected gifts. Community leader Musa Ngonyama, said "we are grateful as the community of Holfontein to have EnviroServ- a company with a conscience, as our neighbour".

EnviroServ celebrates Mandela day with the Wells Estate community.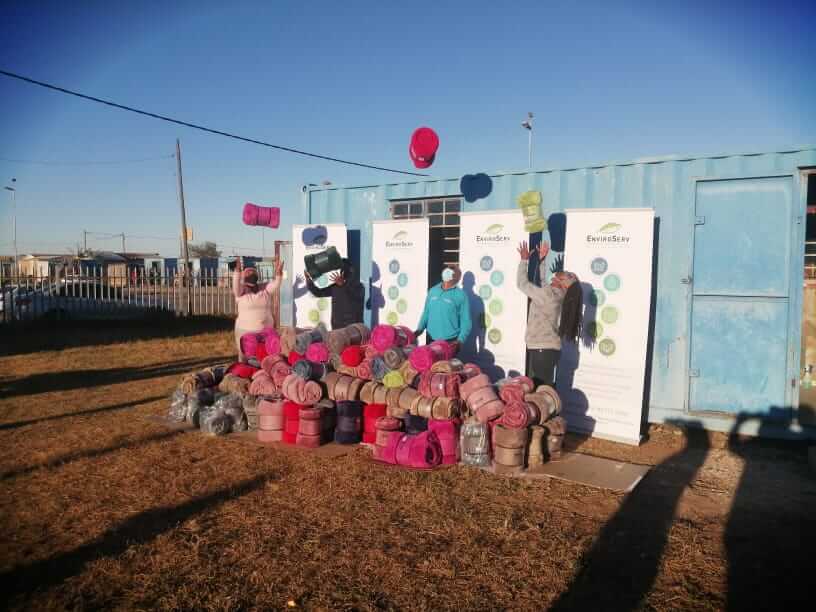 This year, EnviroServ partnered with the youth from Wells Estate in Gqeberha and handed blankets and beanies to the elderly, to mark Mandela Day in Gqeberha.

This was after three youths from the area approached the company seeking assistance. Tulethu Nombona, Chwayila Adoons, and Siyamamkela Dzingwe do a lot of work in the community and realised that many of the elderly lived in appalling conditions. Driven by a strong urge to promote the spirit of Ubuntu, they could not ignore the fact that in unforgiving winter conditions, some elders were without blankets.

EnviroServ's Thembinkosi Mafana and the trio visited no less than 50 households to be the change that they want in the community. One of the blanket recipients was Vuyisile Madonci, a disabled 81-year-old who lives alone.

Another recipient was 89-year-old Anna Bannie, who lives with her daughter and grandchildren, all of whom are reliant on her social grant.

The community was moved by the gesture by EnviroServ. More youth have come forward to say that they too are inspired to build better communities.