Since 2014, EnviroServ's Dress a Learner programme has clothed more than 3 000 needy learners in the communities around our operations.
The 2021 events kicked off at 10 schools in Gauteng and 16 schools in Nelson Mandela Bay this month, with community leaders, principals, learners and EnviroServ representatives holding several smaller handover events to comply with Covid-19 health and safety regulations.

EnviroServ purchased each girl and boy a full school uniform, inclusive of a shirt, skirt or trousers, pair of shoes, jersey, tie and tracksuit. Each school is requested to identify needy learners to be recipients of the uniforms, including those from child headed homes, with unemployed parents or who were raised by their grandparents.
The government has made a call to corporate South Africa to assist in initiatives that will accelerate nation building, and EnviroServ is pleased to be able to partner with various departments to make SA a better country and improve the lives of these young learners.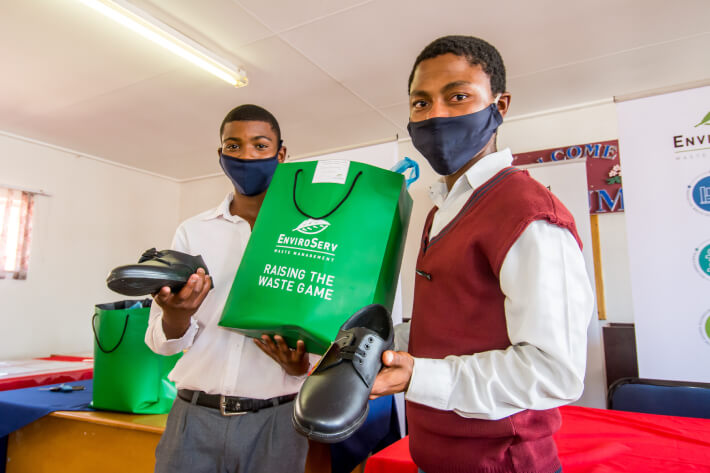 Vulumzi High school learners, Liyabona Lose and Lihle Gxala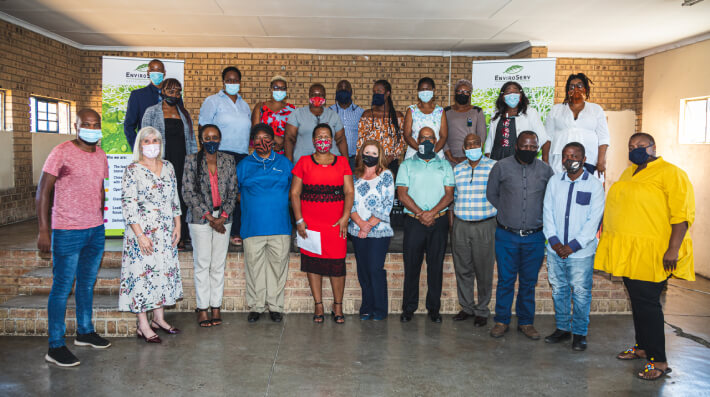 The EnviroServ team, community leaders, teachers from the nine schools and Mr Sepeng, principal of Phomolong Primary School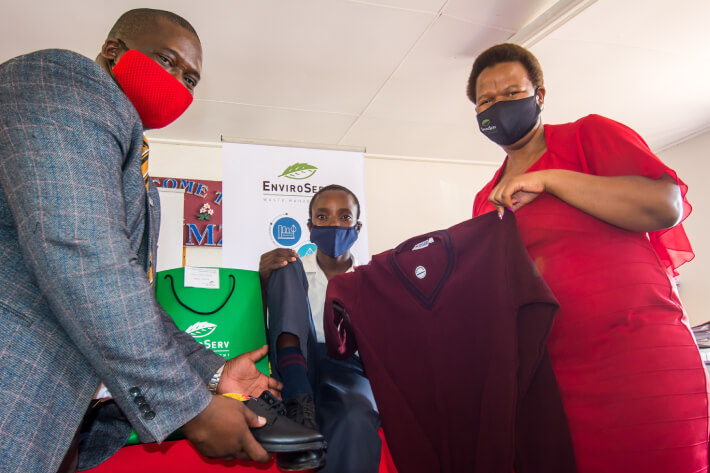 Vulumzi High School's principal, Mr Fina, learner, Makasi Lathitha and Makgabo van Niekerk, EnviroServ's Public Affairs Manager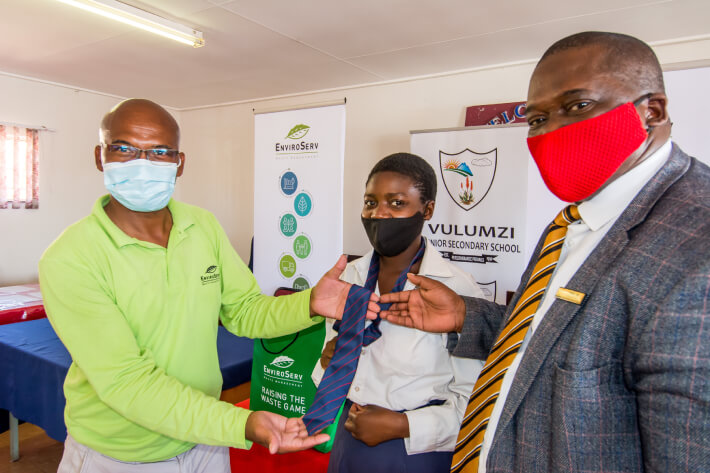 EnviroServ CLO, Mr Thembinkosi Mafana, learner, Lina Nyati and Vulumzi High School principal, Mr Fina