The Intuthuko sewing project started in 2002 with the objective of empowering women in the area. They design and make a range of colourful embroideries ranging from quilt squares, cell phone bags and paneled wall hangings, which tells the stories of township life, and traditional African traditions.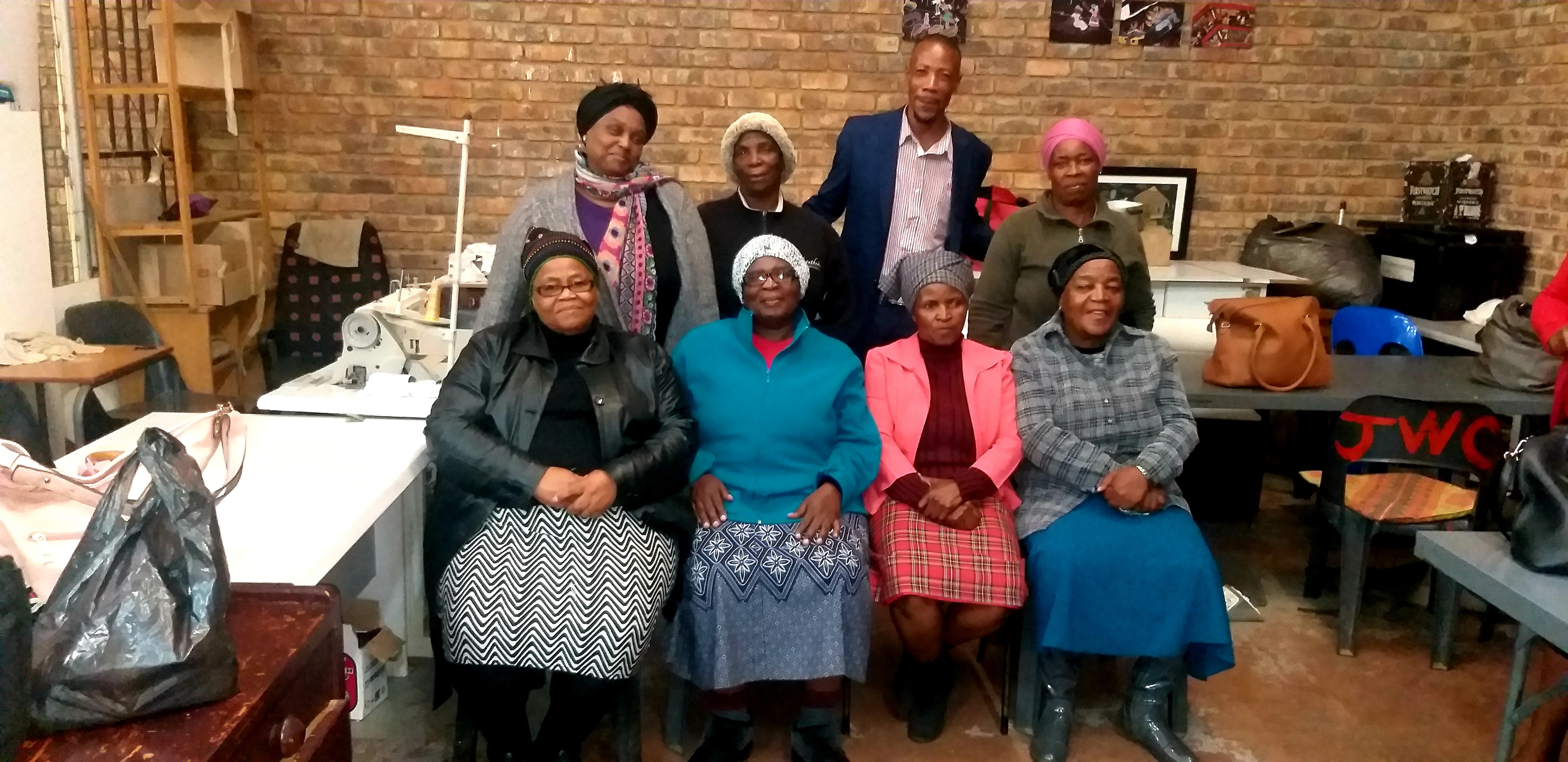 Front from left to right:
Mrs.Clarence Nkosi, Mrs. Sannah Sasebola, Mrs. Irene Ntombela and Mrs. Lindiwe Maseko
Back row from left to right:
Mrs. Mmabatho Madonsela, Mrs. Rose Skhosana and Mrs.Alzina Matsoso


The group of women, most over the age of 55 years, has developed the business into a source of income employing 18 people making embroidered items that are in demand in markets as far afield as Canada and the United States. They have won numerous awards including the prestigious First National Bank Vita Crafts Awards for their interpretation of their "Journey to Freedom - celebrating 10 years of Democracy in South Africa".

UNISA lecturer Professor Puleng Segalo, a longtime supporter of Intuthuko, encouraged the ladies to submit their work to an international conference that showcases artworks from around the world. All seven submissions were accepted to showcase their embroidered works of art at the Venice Biennale Activism taking place in May 2019 in Italy.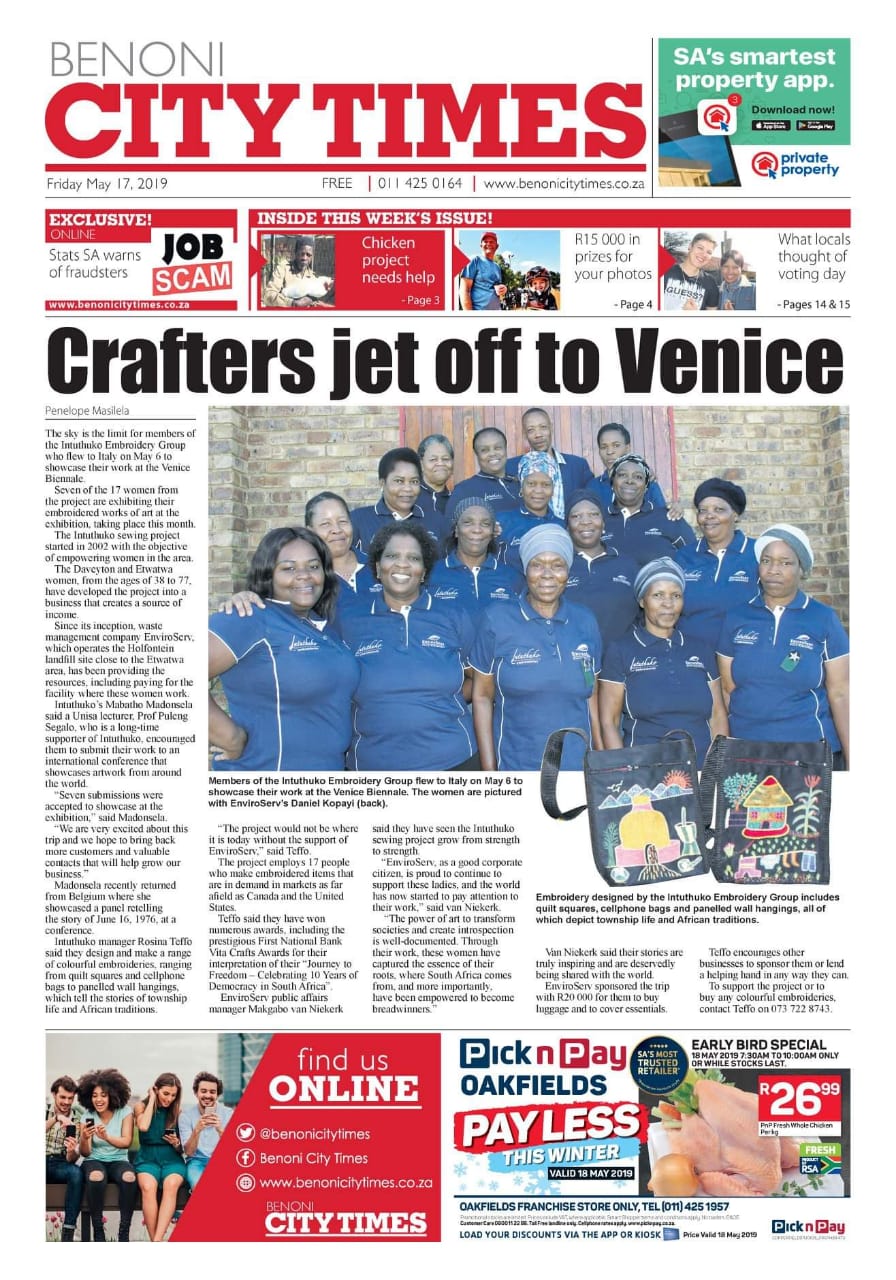 Since inception, EnviroServ has provided resources to the project, including paying for the facility. We have seen the project grow from strength to strength and are proud to support their trip with R20 000 cash to buy luggage and cover essentials.