In response to community stakeholder concerns that learners were staying absent from school due to a lack of school uniforms, EnviroServ launched the Dress a Learner programme in 2013.
The programme clothes deserving learners in communities around our waste disposal and treatment facilities. These learners are identified by the schools. To date, 735 learners in Kwa-Zulu Natal, Gauteng, and the Eastern Cape have received uniforms, and this year three new events have been added. The Chloorkop and Rosslyn Dress a Learner programmes were held this month, while the Western Cape event will be launched later in the year.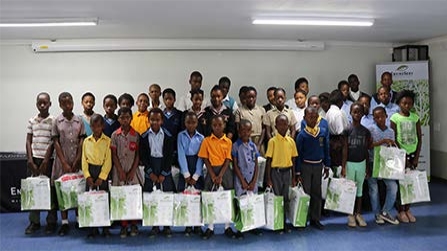 Learners who benefited at the Tshepo Mamabolo Dress a Learner event in Thembisa

"EnviroServ places the utmost importance on giving back to the communities in which it operates and the places of learning where children of its employees are schooled," says EnviroServ's Makgabo van Niekerk. "It's a privilege for the company to be able to respond to some of the social ills faced by our country."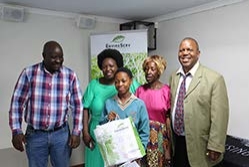 Mr Tinyiko Manyisa (ANC Chairperson); Ms Merriam Zwane ( Ward Committee member representing Cllr Sibanyoni); Ms Mamabolo( Tsepo Mamabolo's mom); Pastor Sibiya and a learner from Gideon Rambuwani Primary School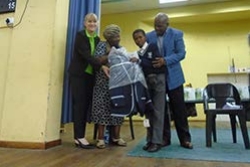 Sue Alcock; Mrs Matikinca; A learner from Imbasa Primary school and MPL Thando Ngcolomba
With 40 years of waste Management experience, EnviroServ is the leader in Waste Management Solutions and delivering environmental peace of mind.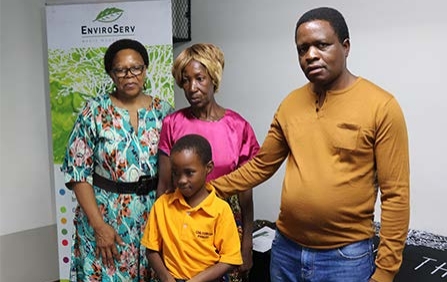 Mrs Darling Tshabalala: Chief Education Specialist for the Sub-Directorate: Information System and Strategic Planning (ISSP); Ms Mamabolo( Tsepo Mamabolo's mom); Mr Ernest Mlangeni (SANCO Secretary) and A learner from Chloorkop Primary school